Woody Woodson – Thursday, January 15th at 6:00PM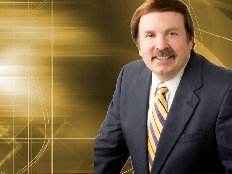 Grace Fellowship Midway would like to present Woody Woodson as a Special Guest Speaker.
Rev. Woodson preaches in a straight-forward manner, with a fiery message to motivate the Church to action for God — to live for Him, to share the Gospel of Christ for Him, to reach out to help hurting people for Him. Woody ushers in an atmosphere of faith in God. He tries to be sensitive to God's Spirit and allow Him to function as He wills.
Woody emphasizes the great importance of God's Kingdom and His righteousness, and how they impact every aspect of a believer's life. The powerful Word he delivers is often mixed with humor and colorful stories. His Bible teachings are always practical, so that hearers easily can grasp God's ways and walk daily in them. Woody's heart is for people throughout the world to receive salvation through Jesus and to become disciples, or followers, of Him — and to that cause he is committed.
Come out and join us at Grace Fellowship Midway!
Who We Are
We are Grace Fellowship of Midway located in beautiful Woodford County Kentucky. Grace Fellowship of Midway began serving the Midway Community in 2007. We are a covenant and affiliate church under the covering of Grace Ministries founded in 1992 by Pastor Ron Callahan.
Since the birth of Grace Ministries in 1992, Grace Ministries has grown to over 30 churches in the U.S. and approx. 180 churches in India. Grace Ministries has a Mission Ministry in Micronesia (the Marshall Islands), several outreaches in Mexico, supports an orphanage in Mexico and an orphanage in India.
We are excited about the vision God has given to us for Midway Kentucky. We have been called to Midway by a divine call of God. He has sent us to Midway to raise up a Storehouse in these last days of harvest time and to bring Him Glory. We are here to meet the needs of all persons, Spirit, Soul and Body (I Thessalonians 5:23).
We are a nondenominational, charismatic, "Word of Faith Church". We believe that the Word of God is a current book of truth that brings life and victory! It is our goal to teach the believer to walk by faith in His Word and experience the great rest and peace that He has promised. We encourage worship and praise that is scriptural and exciting through the Holy Spirit's Anointing.
We meet every Sunday morning for worship at 10:00 a.m. Our Sunday evening worship services and Wednesday worship services begin at 6:00 p.m. We are located behind the old grainery next to the Midway water tower on Dudley Street in Midway.
Thank you for visiting our website. We encourage you to come and worship with us and to become a part of what the Lord has called upon us to do in Midway Kentucky. God Bless You!