Pastor Teresa Howerton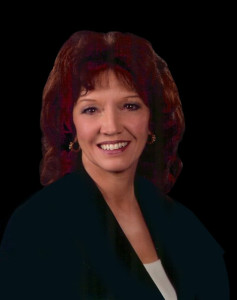 Pastor Teresa was 22 years old when she accepted Jesus Christ as her personal Saviour in 1978. Jesus appeared to her in an open vision about 1:00 in the afternoon. Later, the presence of God engulfed her entire kitchen while setting at her kitchen table. For two months the Lord personally taught her and led her through the Person of the Holy Spirit.
Today she shares vitally from God's Word out of a heart of many deep personal experiences and great love for the Master and Lover of the Soul, the Lord Jesus Christ. It has not been an easy journey since 1978, but with great Mercy and Kindness He has brought her to the Ministry planned for her from the beginning.
"From my first encounter with the Lord I knew that I was called into one of His fivefold ministry offices. I knew His Voice when He spoke to me to go to Midway in 2006. I was later ordained through Grace Fellowship of Lexington in 2007. What a wonderful blessing it is to be called of the Lord and then be sent to the work He has ordained. This is my testimony!"
Jeremiah 29:11,12,& 13
Email: teresahowerton@gmail.com